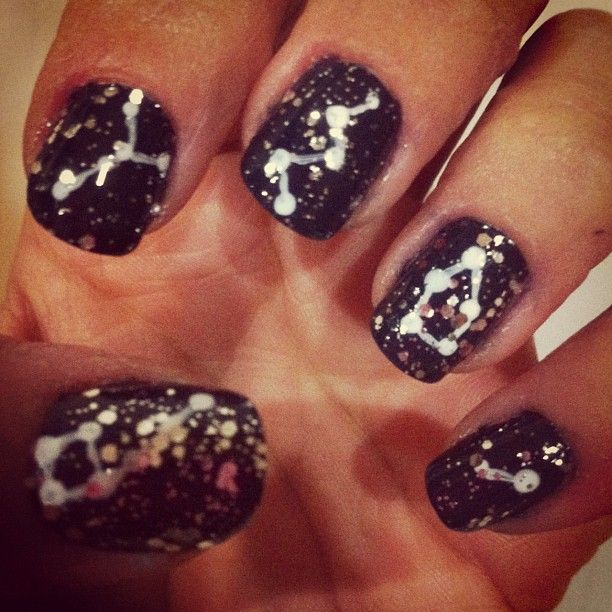 Have I told you how much I love anything pertaining to outer space? I do. I used to think the stars were alternate dimensions. If Neverland was located on the Second Star to the Right, then what other lands must there be, right?
I did these on Sunday, and it was surprisingly easy. I also think they look kind of impressive. I've seen lots of galaxy nail tutorials, but I wanted to do something a bit simpler and maybe less messy! You can recreate these in just a few easy steps!
1. Start with your base color (I chose a deep blue called Bobbing for Baubles by Essie)
2. Once your base is dry, make dots you can connect to form constellations with white
3. Connect the dots!
4. Once the constellations are dry, top with a silver glitter polish. I like Essie's Set in Stone luxe effects polish because it has round flecks of glitter in different sizes, which looks the most like stars!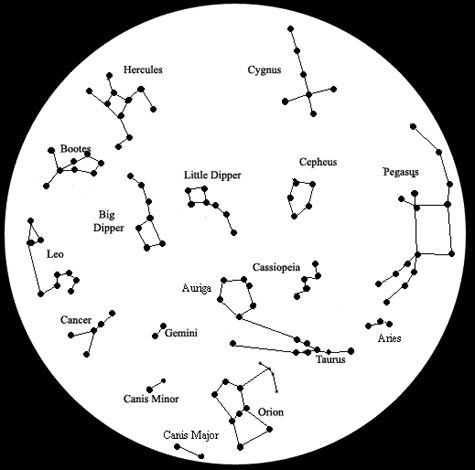 This is the image I used as a guide for making the dots and lines on my nails.