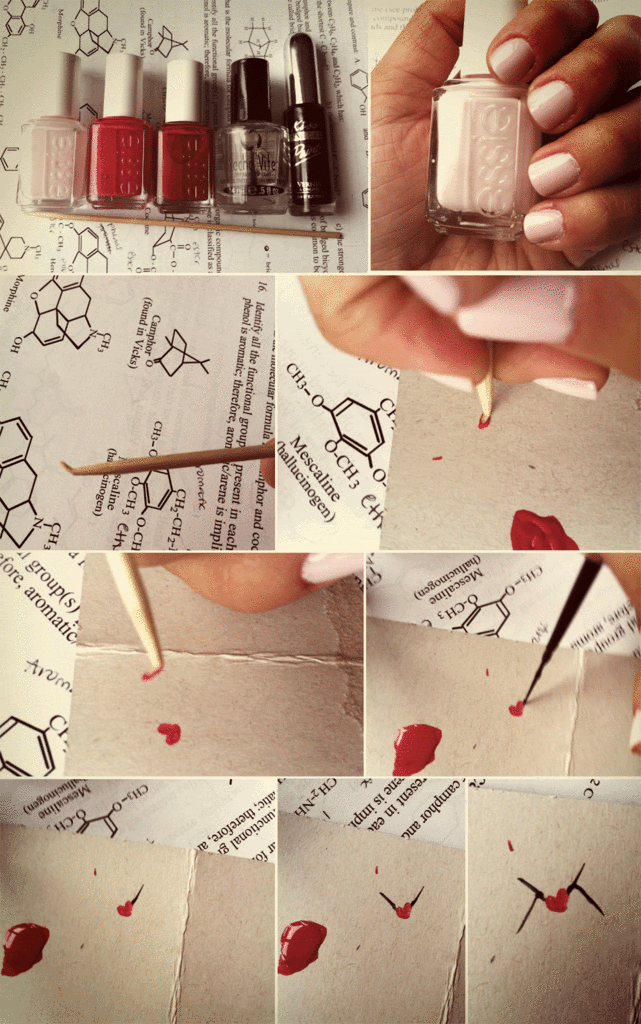 Inspired by
Colors used:
Pale Pink: Minimalistic
Bright Pink: Watermelon
Red: Pepperoni
This is what I entertained myself with today during my little study breaks. You can see my chemistry book in the background haha! I saw a picture on tumblr for nails similar to this, but I wanted to make them a little bit different. I used a pale pink instead of a white base and I made my hearts a bit bigger. Personally, I love hearts and will probably do this again in other colors (or these as I loved the combination!) throughout the year!
*The trick with the hearts is to make little v's and then you can round them a bit more with the bent toothpick if you like. I showed you how to do it on cardboard because I didn't have anyone to take pictures for me!
Pin It